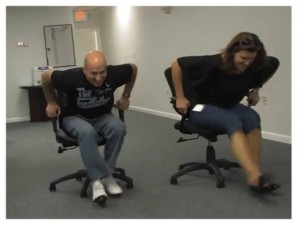 Work Hard, Play Hard has always been my motto.
Here at Stahls' ID Direct™ we've been extremely busy. We just finished up our busiest time of year and we're still going strong. We've recently introduced several new products. Distressed Appliqué has been added to our cutting services, providing you a fresh new offering to your customers. It's created with either chino twill or acrylic felt and looks especially good on hoodies.
We've expanded our Reflective offering to include Safety Designs. These designs are fun and fashionable and provide the added benefit of keeping you safe when biking, walking, running or jogging.
Our Full Color Digital Service offering now includes Quick Decals , a quick and easy way to order window decals for your favorite teams. Several new heat transfer vinyl rolls have been added to our line-up for all you Do-It-Yourself vinyl cutter owners. Not to mention the Ultimate Heat Transfer Material, Premium Plus™!
So, as you can imagine, we've been putting in some long hours. We decided to take a quick break for a little Friday fun time to celebrate our accomplishments! Yep, we work hard and play hard!
What do you do to take a break from a busy week?
post submitted by Peggy Elliott