Want to make more money and stand out with something other than T-shirts? Printing hats and headwear are extremely profitable in terms of apparel decoration. With the new Hotronix® 360 IQ® Hat Heat Press, you can heat press hats with ease. Ditch the headaches that come with scorch marks! This revolutionary press was designed to incorporate lower and upper heating elements to ensure a perfect recipe for adhesion, especially with our dimensional products. In this post, you will learn about key materials that work effortlessly with the new 360 IQ® Hat press. Learn more below:
FlexStyle® Emblems
Hat Styles
CAD-PRINTZ® Perma-TWILL® & Texture-TWILL®
Dimensional Patches
Other Methods
---
FlexStyle® Emblems
Raise your profits with dimensional products, like our FlexStyle Emblems. These unique emblems offer an alternative approach to embroidery with 4 different styles.
Textured
Detailed color and textures
Domed
Shiny finish with 3D bubble effect
Flat
Shiny 3D finish with a "flatter" appearance
Beveled
Beveled edges for a sharp, refined look
---
Hat Styles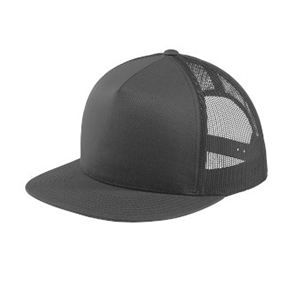 Five-Panel Hats
Five triangular pieces are sewn together. No visible seam running down the front of the hat.
Six-Panel Hats
Six triangular pieces are sewn together. Unlike the five-panel hat, there is a noticeable seam down the center of the front panel on the hat.
Seven-Panel Hats
Seven-panel hats have a uniqueness about them. The front has a longer flat area and two triangles sewn at the top. This style is becoming a growing trend.
Unstructured Hats
Unstructured hats or "dad caps", are low profile hats with no additional support behind the front two panels.
Structured Hats
Additional support is found behind the two front panels, also called a fused buckram.
To shop for more hat styles like the trucker hat, fitted cap, and snapback hat check out our blank apparel page.
---
CAD-PRINTZ® Perma-TWILL® & Texture-TWILL®
If you're not ready to dive into the emblem trend just yet, look no further than CAD-PRINTZ full-color options. You can achieve a premium look for the lowest cost. In order to properly calculate the cost of your logo, check out our Custom Cost Calculator Tool and login to get started.
Perma-TWILL
Achieve this full-color option with only a heat press. The best alternative to embroidery and applique.
Texture-TWILL
If you want a "textured look" applied to your design, this would be the best option.
---
Dimensional Patches
It's no secret that patches are an ongoing trend in the hat world. All of our patch options provide a unique solution for your client. These 3 options will stand out on any hat!
Embroidered Patches
Premium embroidered patches include up to 6 thread colors in the price. These are a classic staple for a traditional embroidery look. They pair well on beanies and knitted headwear.
3D Embroidered Patches
This raised option is a perfect representation for major league sports teams or a similar market. The dimension of the stitches look sewn on, but are applied with just a heat press.
Leather Patches
These real, genuine leather patches come in 3 color ways. We love the versatility these bring to apparel, hats, and hard goods.
If you're new to our dimensional line-up of Emblems and Patches, we strongly encourage you to order a sample kit with all of our products mentioned above. Test them out and see which material is best for your business.
---
Other Methods
Lastly, some of our tried-and-true decoration methods can still apply to hats. HTV and Screen Printed logos, are great suggestions if you have low order quantities. We suggest if you're only producing 25 hats or less at a time, to consider one-off decoration like STAHLS' HTV rolls, or Transfer Express' UltraColor™ Soft.
To learn more about everything mentioned, be sure to check out the video below so that you can start profiting from printing hats. Once you've decided to invest in your new press for printing hats, learn how to use a hat press properly, by checking out this blog post.