Our new Fan Wear Guide is here just in time for the fall sports season! There's outstanding decoration potential for spirit and fan wear in so many markets! We've got you covered with the most popular fan wear trends, including garment and material suggestions to wow customers this season.
The Fan Wear Guide helps you add trending looks to your business. Whether you are an established fanwear decorator or looking to expand into this market, the comprehensive guide inspires you to create more on-trend items and drive more profit through add-on sales.
The new Fan Wear Guide features links to all custom transfer products, blank apparel, and accessories used to achieve every look. With this helpful guide, decorators will gain insight into the latest trends and market opportunities possible with fan wear. Along with learning top trends, you'll find inspiration, ideas, tips, and tricks to help you create personalized gear that will have fans cheering!
BONUS: The guide includes QR video code links so you can see how the trendy looks were created!
Fan Wear Guide Top Trends
Y2K Vintage
Retro
Outwear For Anywhere
Gear Up For Gameday
Power In Pink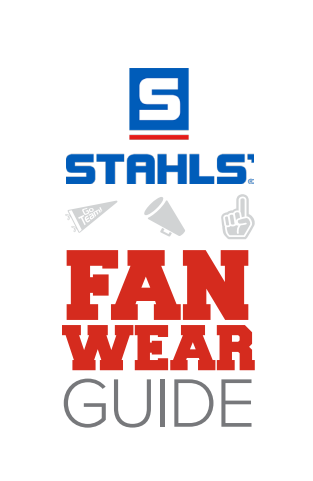 Ready to learn more? Check out all the Help & Education on our site, including decorating guides, material and equipment resources, eBooks, and more! There's valuable content for apparel decorators of all experience levels. STAHLS' is always here to help you successfully create custom apparel and accessories with confidence!
Watch Kelly create retro inspired looks from the ALL NEW Fanwear Guide!
Subscribe to the STAHLS' YouTube channel to stay up-to-date with the all latest trends and top-decoration methods!