Applying heat transfer vinyl continues to be the preferred decorating method for team dealers when personalizing sports uniforms. Personalize uniforms with confidence by heat printing uniforms with Thermo-FILM® and Pre-Cut Numbers.
Thermo-FILM®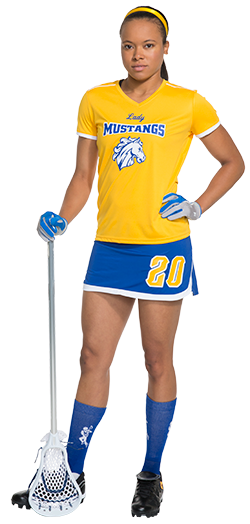 Stahls' Thermo-FILM® was developed specifically for the demanding rigors of sports worldwide. It is still the #1 athletic heat transfer vinyl by team dealers.  Thermo-FILM® provides you with confidence when decorating sports uniforms. It won't crack, harden, or peel.  Thermo-FILM® will outlast the life of the jersey.  It is applied in seconds with a heat press and can be layered for multi-color looks.
Make the confident choice with Stahls' Thermo-FILM®
Durable, abrasion resistant
Available in popular school and team colors
Fast and easy application
Can be layered
CPSIA compliant
Pre-Cut Numbers
Pre-Cuts are a fast, easy, and cost-effective method for personalizing team uniforms.  They are applied to team uniforms across the country.  You'll have no screens to burn, no mess to clean up, and no wasted excess material.
Pre-Cut numbers in 1 or 2 colors are available in popular sports sizes, fonts, and team colors. This year we have 3 NEW colors, Charcoal Grey, Metallic Silver, and Vegas Gold.  We suggest stocking your local school or club's colors with Pre-Cuts as they provide you with the ability to promote on-demand personalization.  You can quickly heat seal the number and deliver the uniform on the same day!
Pre-Cut numbers are available per number in 10-piece packs or in number kits.  Number kits will help you with your inventory management. When a certain digit is running low, it can be re-stocked by ordering individual number packs.  In addition to packs or kits, Pre-Cut number Team Sets are also available.  Team Sets allow you to consecutively number jerseys from 1-20 and can be ordered on a per team basis so you won't need to have inventory.  Recreational leagues such as soccer, baseball, softball, lacrosse, and hockey are great for Team Sets.
Your go-to sports font styles Varsity, Pro Block, and Team US are available in Pre-Cuts. If you want to provide a unique look or a team is wanting a different number style to set themselves apart we have our many styles to select from.  Providing you with options for every sport and custom looks at a stock price.
Pre-Cuts same day service allows you to not invest in a large inventory. Order when you want it. We have the largest daily production in the industry to assure orders are shipped the same day, every day.
Pre-Cuts – just pick it, place it, press it, and your uniform is created.
Accessories to Assist with Pre-Cut Alignment:
Lettering Layout Guide – Quickly align pre-cut letters and numbers off the press with this repositionable vinyl layout guide.
Heat Press Laser Alignment System – Easily layout transfer and text while on the press. Ensure consistent placement and accurate positioning for every heat printing job.
High Tack Magic Mask Strips – One mask, multiple uses. This high tack mask is perfect as a carrier. It can be used with Pre-Cut letters/numbers to create pre-aligned text or numbers.
Check out our How to Decorate section for recommendations and regulations for sports uniforms.  For more information and guidance on pricing uniforms, download The Ultimate Guide To Sports Decorating Pricing.